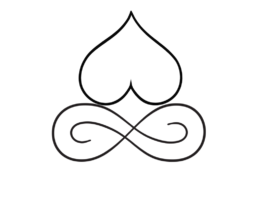 We started Meditate & Love with the intention to help people on their journey by sharing the Spiritual knowledge that can bring us back to who we truly are. Information is liberation. And we have realized that although our Instagram page is greatly beneficial at providing quick thought-provoking posts to take a pause from our fast-paced lives, there is a lot more we wish to give.
Our vision for M&L is grand. We like to think of ourselves as students of the Universal Consciousness that lives inside each one of us. Our goal is to help awaken that all-knowing wisdom inside those we encounter so they can access and share their truth with the world. We want Meditate & Love to be a tool for awakening.
Meditate & Love is a community of growth. We want you to feel the peace and true bliss that comes from unlocking your highest potential in all that we offer. Our plans involve to share self-actualizing resources with those who seek, and in the future, we hope to extend those resources into the physical world by opening our very own Spiritual Center (for now, enjoy our growing online Meditate & Love Center!).
We truly appreciate all your love and support, and we hope to keep assisting you while, together, we reprogram our minds to happiness.
Love & more Love,
M&L